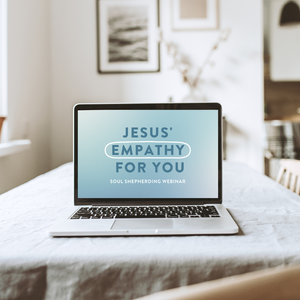 Join Sr. Spiritual Director, Dave Rimoldi on a journey with Jesus through a reflective experience on the Stations of the Cross. On his cross journey, Jesus not only carries our sin to minister God's forgiveness but he carries our emotional distress to minister God's empathy as well.
In this webinar, Dave will share his own experience with Jesus through the Stations as well as how you too can pause at each station to gaze upon Jesus' face and his unfailing love for you.  We will be using Bill Gaultiere's Unforsaken devotional guide as a resource to help us see in Jesus' suffering a mirror to understand our own emotional hurts and struggles and receive God's empathy and grace.

*Please note that we are unable to offer a refund on digital products.