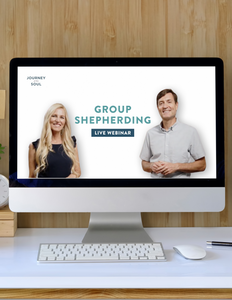 Drawing from their book, 
Journey of the Soul,
 Bill and Kristi will unpack the CHRIST stages of faith, which is their proven model for emotional and spiritual growth. You'll be inspired and equipped with fresh language for understanding feelings and faith so you can be more effective in your relationships and ministry. You'll discover which Scriptures, spiritual disciplines, and soul-care practices are most helpful for the needs and challenges at each stage of faith and getting through The Wall to grow in intimacy with Jesus, emotional health, and fruitful ministry. 
*Please note that we are unable to offer a refund on digital products.