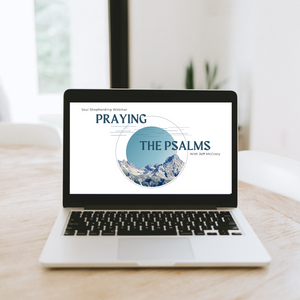 Sometimes our prayers feel flat or we don't know where to start. But prayer can be our great blessing and joy!
The best way to pray is with Jesus. Our Lord gives us a wonderful school of prayer in the Psalms. They put words to our feelings, help us connect with God's love and wisdom, and inspire us to become a person after God's own heart in all that we do.
Join Dr. Jeff McCrory as he guides you into a deep appreciation and understanding of the Psalms and how we can pray them as Jesus did. Together we'll unpack the Biblical language of prayer and explore practical ways to use the Psalms as guides for your own prayers.
Get ready to sing, smile, and pray as you learn amazing insights, and your heart is warmed! Best of all, you'll be inspired to pray the Psalms as Jesus prayed in all the ups and downs of your daily life.


*Please note that we are unable to offer a refund on digital products.