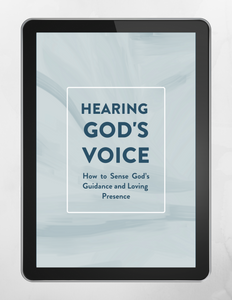 by Bill Gaultiere
One of the greatest joys of being Abba's child is hearing his voice.  A listening life can naturally flow from living as an apprentice of Jesus. Your heavenly father still speaks—you can grow in your ability to tune into his voice and tune out the distractions of the world. 
This ebook explores Bible teaching on listening to God as well as insights from Christ-centered psychology and from Hearing God by Dallas Willard. You will receive in-depth teaching on 8 specific methods that can help you receive and respond to God's voice in new ways.
Gain greater confidence in hearing God with this practical guide published by Soul Shepherding, Inc. 
*Please note that we are unable to offer a refund on digital products.